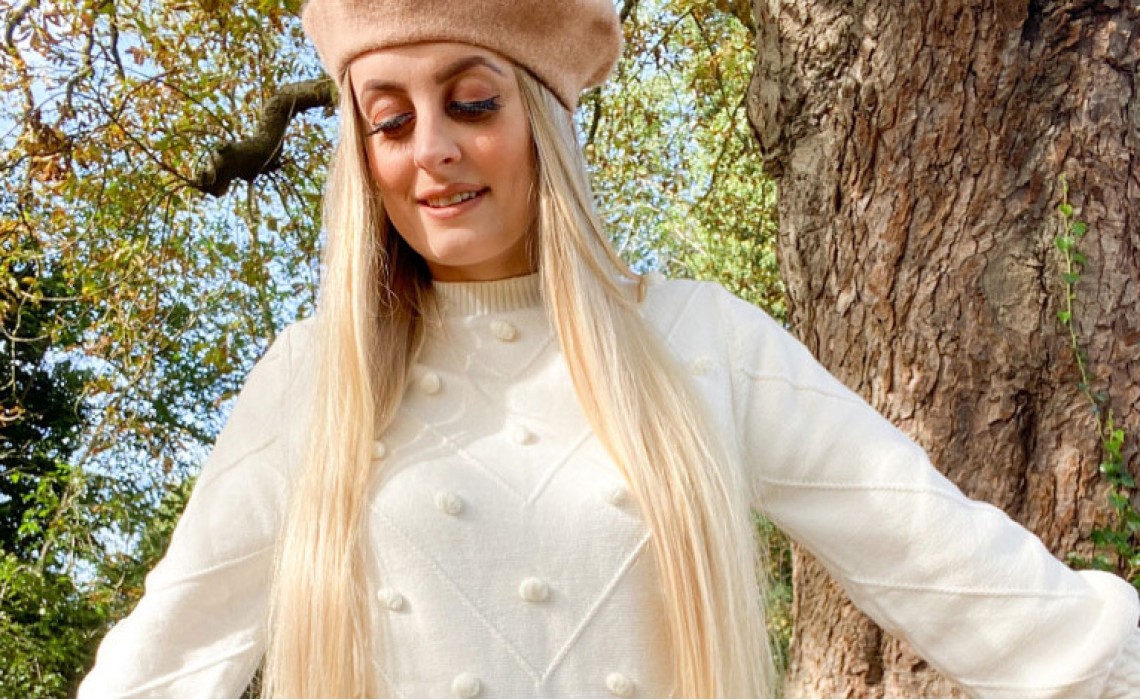 Wishlist alert! Favorite knitwear
Posted By: Danna K.
Choosing clothing every single day can be time-consuming, especially when you have to wear many layers. That's why we've made this seasonal must-have knit outfits collection.

Wear any knitted item from here with a statement piece that you absolutely love and you will be looking effortlessly chic without putting in any effort at all.
For more styles browse our COLD WEATHER & KNITS collection, where you can find jumper dresses, which offer both comfort and style for all occasions; neat and classy cardigans, oversized pullovers, casual sweaters and occasion knitted dresses.
All right :) Let's go!
Acne Wide Sleeves Pink Cardigan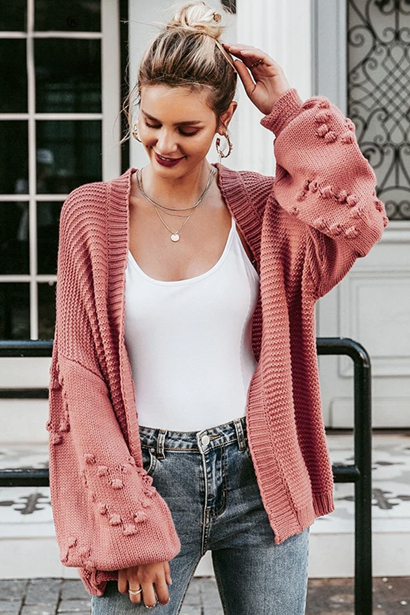 Featuring an open front design, a dropped shoulders and a ribbed trim.
This loose-fit sweater has a long wide sleeves with heart shape knit pattern and comes in pastel shade of pink.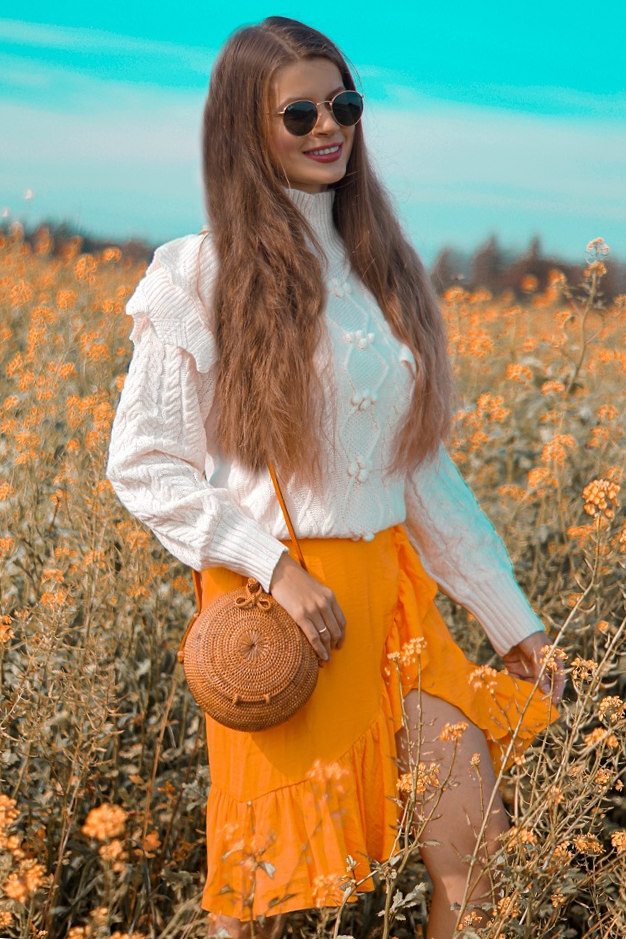 Featuring a turtleneck design and long sleeves.
Made of knit soft fabric, finished ribbed details this chunky knit sweater has a unique ruffled layouts on the shoulders.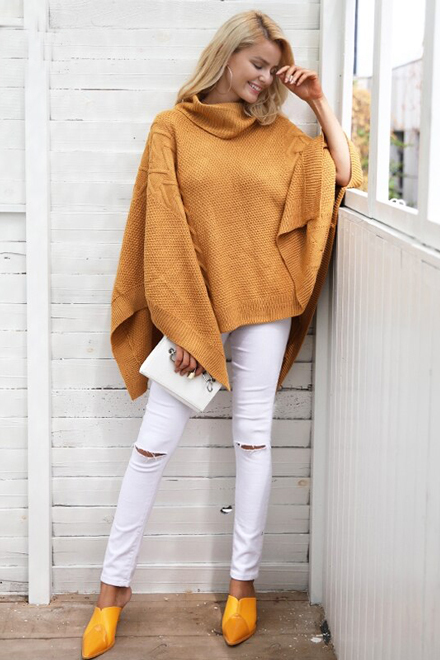 Featuring an turtleneck silhouette, a ribbed trim and a pullover design.
This gorgeous knit top showcases a pattern stitch and comes in camel color.
Venus Houndstooth Turtleneck Sweater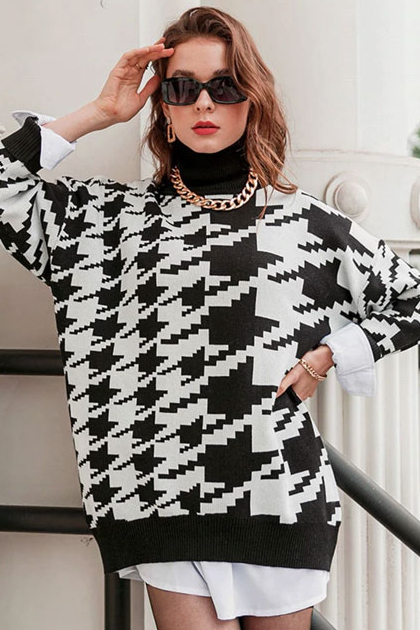 Featuring a long sleeves and ribbed trims. This cozy pullover has a relaxed fit and comes in houndstooth pattern.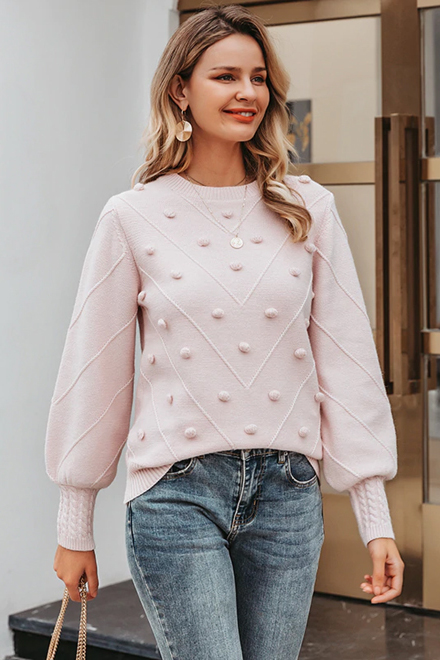 Featuring a crew neckline, long lantern sleeves, ribbed edges and cable knit cuffs.
This lovely pullover made of viscose blend knitted fabric with a large pom-pom embellishments, is a winter must have!
Fleur Button Front Green Cardigan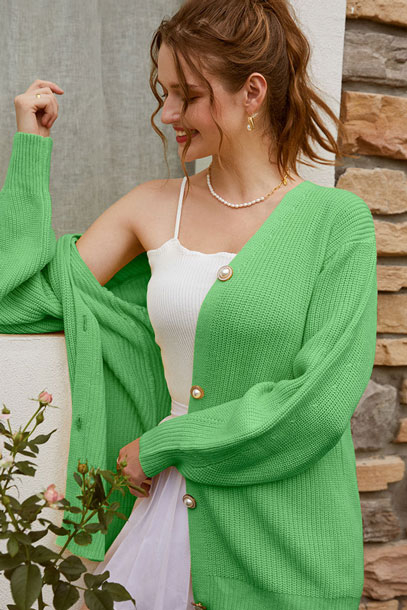 Add the finishing touch to your everyday wear with our Fleur Button Front Green Cardigan.
Features a vertical striped texture this cozy knitwear coming with a cute pearl front buttons.
Merletta Stripes Sweater Dress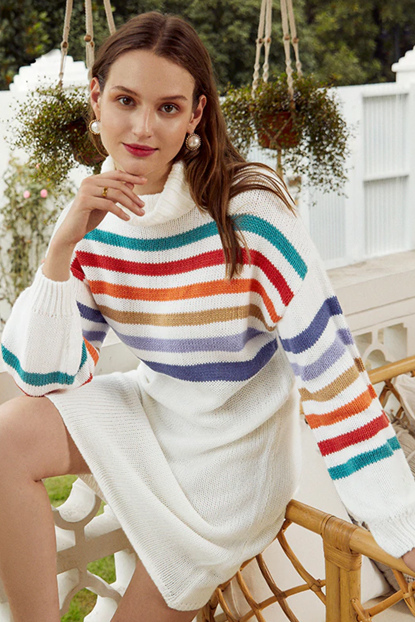 Featuring a turtleneck design, straight silhouette and long sleeves.
This cute winter dress made of soft knit fabric and showcases a colorful stripes pattern.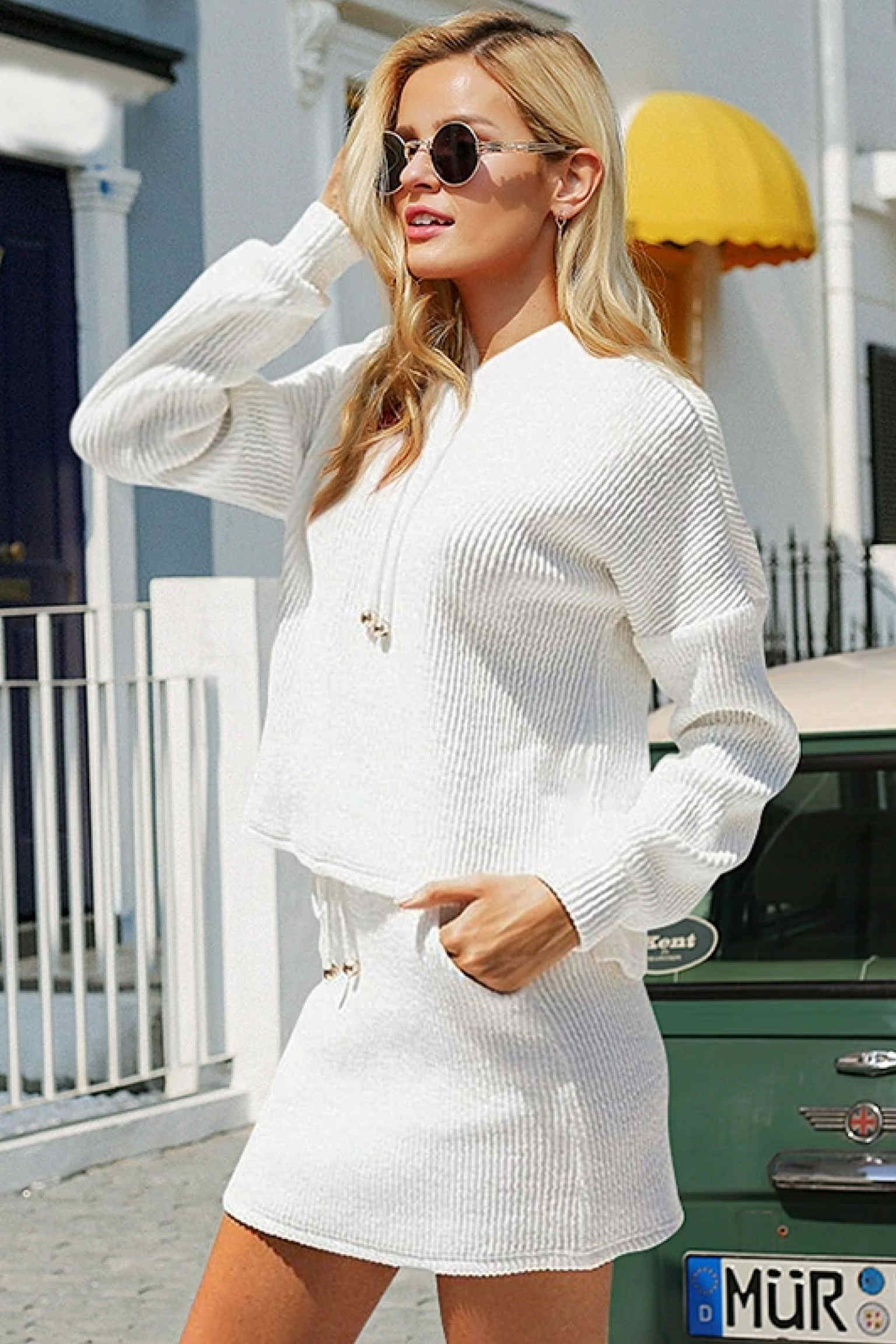 This cute dress comes in two pieces: hooded side split sweatshirt & matching mini skirt.