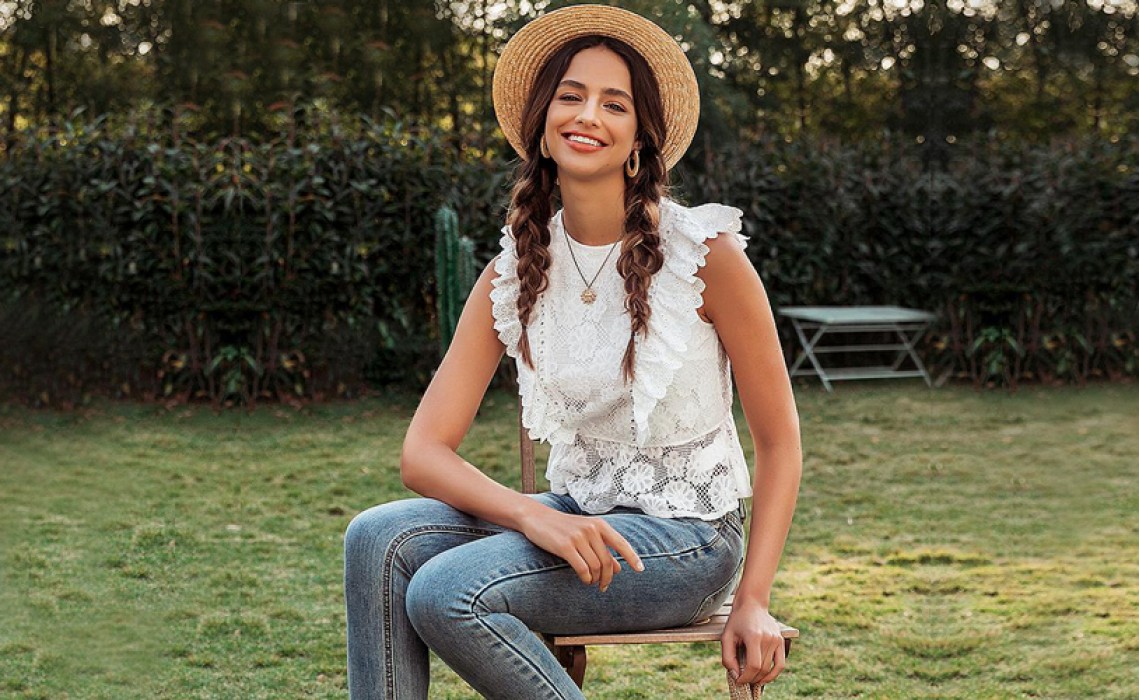 #Trending : White outfits
Posted By: Margo Schmidt
The versatility of a white outfits is endless.
Wrap white dresses, which offer both comfort and style for all occasions. White lace tops, with their pretty embroidered flowers that keeping you cool while leaving you looking pretty.
So pick a cute piece from the Awesome Jade's collection and you're set for most occasions!
Xylia Boho White Sheer Blouse
This delicate transparent top comes in white and has embroidery overlay with fabric dots all over.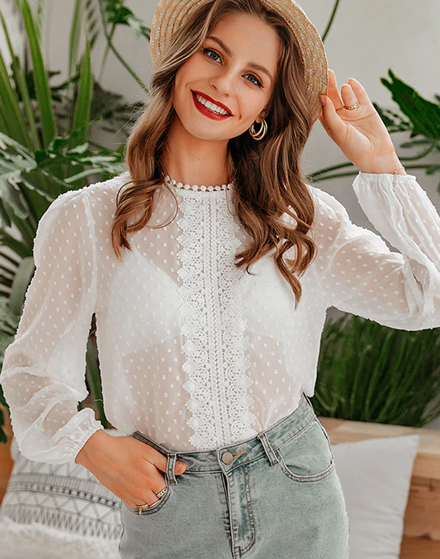 Zoe Lace Sleeve Summer T-shirt in White
This pretty top has impressive sleeves made of lace and comes in white color.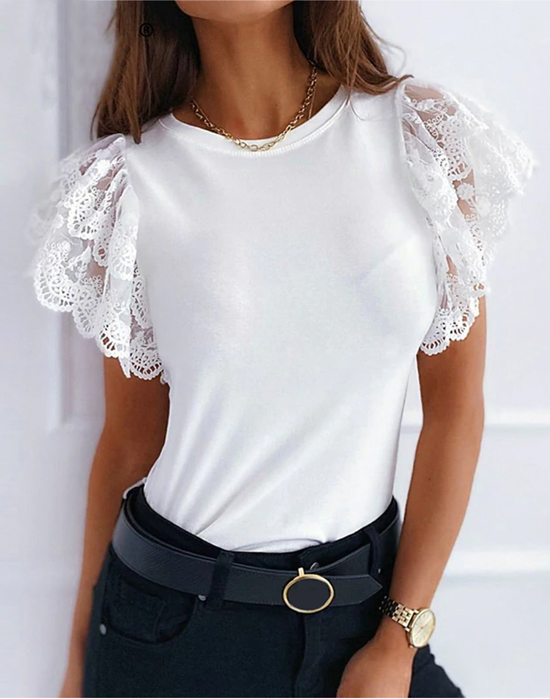 Ulka Hooded White Knit Dress
This cute dress comes in two pieces: hooded side split sweatshirt & matching mini skirt.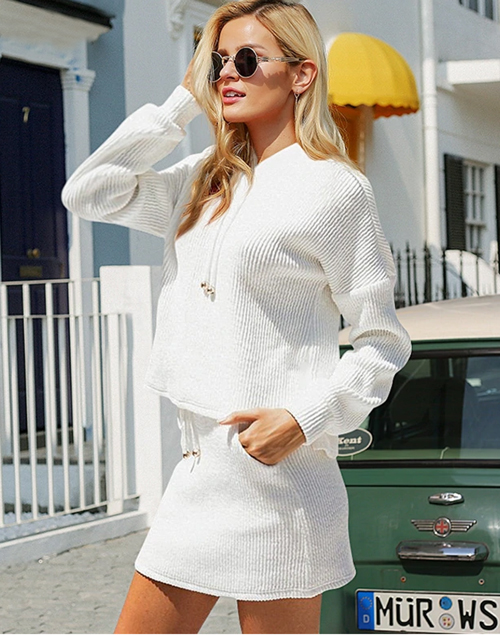 Bree Ruffle Sleeve Lace Blouse
This stylish transparent top comes in white and has a delicate floral lace insert.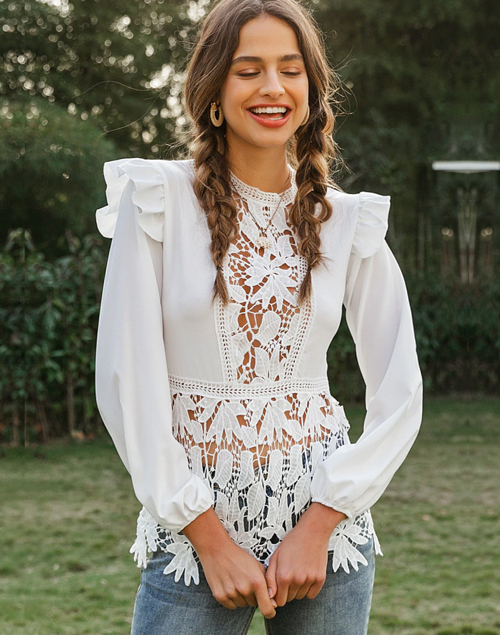 Chloe Lightweight White Dress
This cotton midi dress is a great option for hot summer days.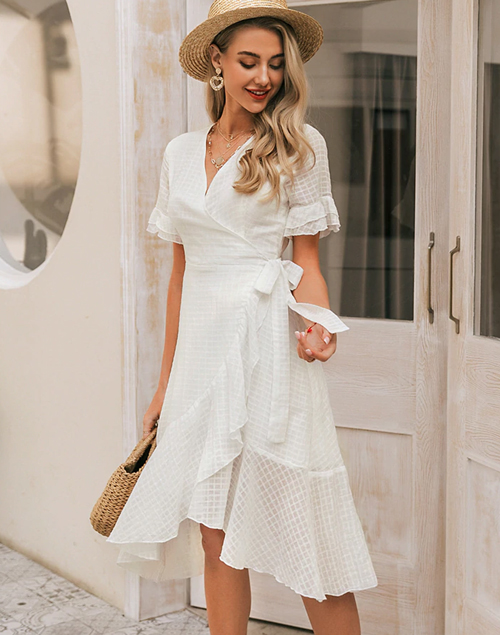 Jessie Open Back Peplum Blouse
Jessie open back peplum blouse featuring sleeveless silhouette, ruffled hem & flowers embroidery.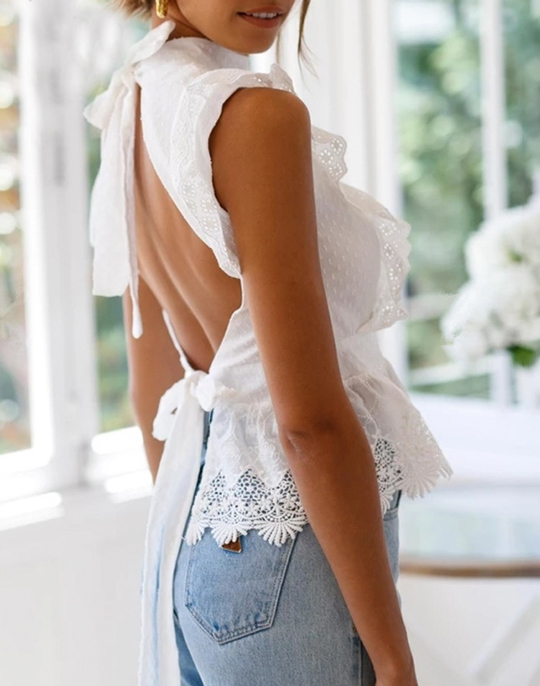 Yula Embroidered White Blouse
White textured cotton fabric makes this top looks retro & super cute.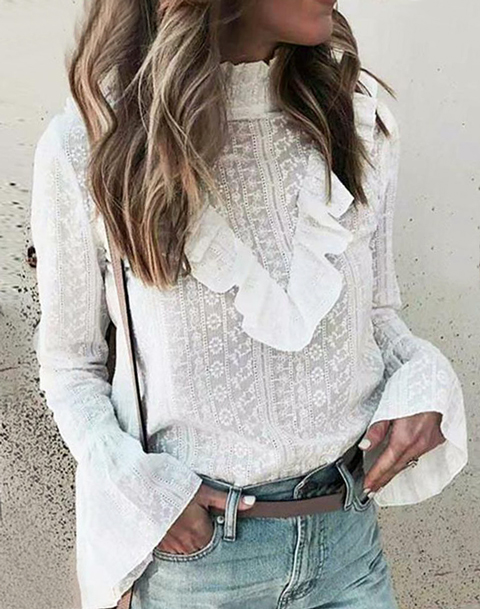 Ianthe Two Piece White Lace Dress
This sexy festive dress made of white sheer fabric and has a bodycon silhouette.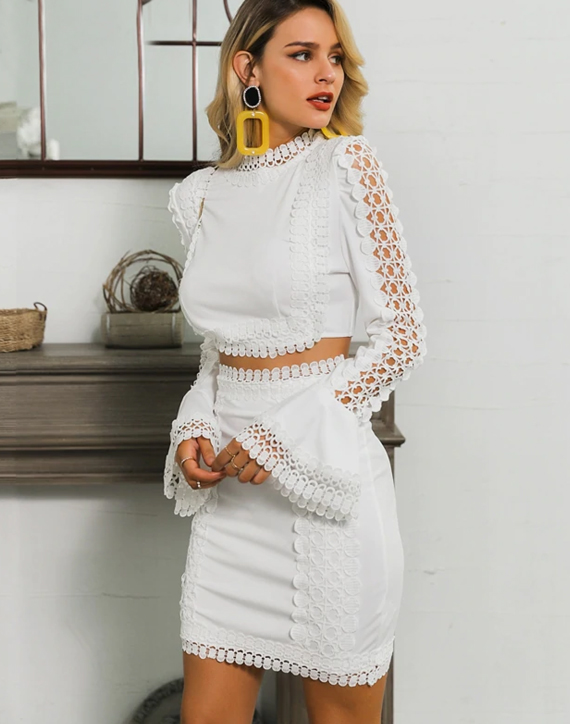 Calais Lace Skater Dress in White
This lovely feminine dress made of white sheer lightweight fabric with a dotted overlay details.